Slide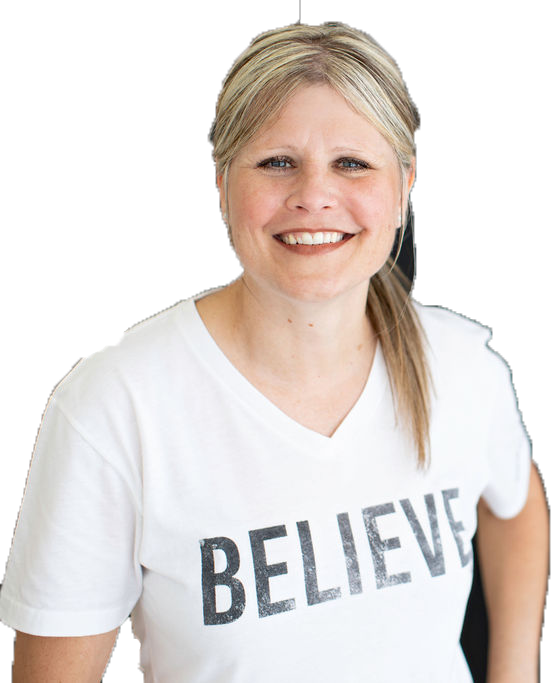 Testimonials
He sent His Word and healed them. Psalm 107:20
Creative Miracle
"This is my testimony. DON'T GIVE UP. Those 3 words have been my daily mantra. Don't give up, don't give up, don't give up. Even sobbing in excruciating pain, I'd still repeat that over and over. It was my prayer, my plea. I refused to accept that this was how I would live out the rest of my life! God and I had many a late-night talks. I'd rant, rave, cry, plead, beg and threaten. He never left my side and I still heard, don't give up, so I didn't. I didn't give up and now it's over. Autumn of 2016, Amy prayed for me and God healed me. In only a matter of seconds God fixed me. I am healed! I've not taken any pain pills, used any pain cream and not even an ibuprofen. And no pain at all, anywhere. God didn't just heal my pain. He fixed my body. I have strength where there was weakness before. My tendons grew back, my back adjusted, my hip adjusted, my nerves grew back and became healthy and fully functioning and my leg, that was two inches shorter grew. I walk pain free and there's no waddle since my legs are now the same length. Two years ago, I was given a prophecy that my leg would be healed and it would be like my injury "never was". And today, it's perfect. It's like there was never an injury or damage at all. I know there are others just like me. In a dark place filled with pain, depression, anger, thoughts of suicide and no hope left but don't give up. God hears you!" – Heather, of Tennessee
Addiction Broken
" God delivered me from addiction to alcohol and prescription pills a year ago, yet I was still holding onto some of my other addictions. I was smoking, and struggling with food addiction, generally compulsive behavior. I was sober but couldn't stop the vicious cycle of trying to fill this God-shaped hole inside of me. I couldn't break free from my addiction primarily to nicotine. I knew I couldn't move forward in trying for another baby unless I stopped smoking. I prayed about it over and over again but just didn't feel ready to let it go. Not knowing what to do, I asked my mother if she knew someone who had the gift of helping heal through prayer. The next day, I met with Amy and something happened that I can only describe as a miracle. God spoke to my heart as I received prayer. I was able to let the guilt and shame from a past experience go and with that the addiction lost its power. That day I threw away my last pack of cigarettes and haven't smoked since. I am free! I have to make the choice daily to trust God with my heart and my feelings and choose faith over the addiction. I believe God has healed me and I try and live into that every day." Lauren, of Texas.
Free from prescription medicine
" For ten years I suffered with an addiction to prescription medicine. In the autumn of 2018, I attended a meeting at the Gråkjær Arena in Holstebro Denmark with Amy Kemp and received a miracle from God as I was instantly freed from my addiction to medicine. Shortly before, I had been to see the doctor for a discussion about quitting the medication. But the doctor had advised me not to attempt such a thing during the dark winter months and suggested that I wait until spring instead. When I was first prescribed medication against the depression, I was told that I could probably stop taking the pills in three- or five-years' time. If that didn´t work out, I would probably have to take them for life. I didn´t even step forward during the prayers when Amy spoke at the meeting, but The Spirit of God completely filled the room. That evening was so full of God's presence! Some people were healed and others were saved. Two days later, I realized that I hadn´t taken my medication against depression. Usually, I would get a splitting headache whenever I forgot to do so but I had no withdrawal symptoms at all. When I realized that I hadn´t taken the medication that I had been dependent upon for years, I heard in my spirit a voice saying: "You won´t need that anymore." I am, of course, aware that it can be dangerous just quitting your medication like that, but I felt a certainty and a peace. And I suffered no withdrawal symptoms. I haven´t taken anything since. I experienced how God can remove an addiction to medicine utterly and completely. I'm extremely joyful to have experienced this divine forgetfulness and healing from the Lord so that I succeeded in quitting the pills effortlessly! " said Elly of Denmark.
Cervical Spine Healed
"I experienced a traumatic injury which damaged my 7th cervical vertebra. I suffered daily with constant pain and constant burning in my neck and shoulder. This pain kept me from sleeping, and restricted my work. I went for a weekly massage but found no real relief. During a meeting I received a Word of Knowledge that God was healing me. I felt heat come upon my head. The next few days, I realized all the burning and pain was gone! I didn't even ask God to heal me but He did. I'm so thankful for His grace. I'm enjoying a pain free life! All glory to Jesus." Mrs. Robins of Texas
Liver Healed
I experience a miracle healing from God and I want to tell others about it. Back in October 2020, the doctors discovered that my Liver numbers were extremely high. And I must write the number, so that you may know the seriousness in it. Normally Liver numbers must be at 30 to 45 but mine was 659! The doctors were afraid, and urged to get me hospitalized immediately, to get more surveys. But I talked myself out of hospitalization. And they agreed I could just be examined thoroughly. I got a CT scanning and some more blood tests. At once, I asked my friends in the church to pray for me, and I also wrote to Amy and asked her to pray for a miracle. The next day I returned to doctor and a new scanning showed that my liver and all the other organs were good but it showed that I had a 3cm cyst on my right ovary. And a stone in my gallbladder. I wrote Amy for prayer that God would remove the stone and cyst. The following Monday I went for more blood tests again, and this time it showed that all the numbers are normal again. The gynecologist examined my abdomen but she could not find any cyst. And the gallstone were also gone. I am so happy and want to give all the honor to Jesus. Dorte, of Denmark
Back Healed
"One year ago, I'm not so sure I would have believed 100% in Healing but today I've no doubt God heals. I was seeing a chiropractor every other week for back pain. I couldn't drive to Dallas for my sons swim meet without making 2 stops so I could get out of the car and walk around. A little more than a year ago, I was instantly healed during Amy's meeting. I'm so happy for God's gift of healing. I drove my son back to college 1,790 miles; I had no pain and we only made the necessary stops. If anyone were to ask me today if I believe in Healing, my answer is a solid 'Yes!'" June, of Texas
Fractured Jaw Healed
"I've suffered for 10 years with a fractured jaw that caused limitations to the food I could eat. After prayer, the doctor confirms in new x-rays that the fractures in my jaw are not only healed but there is no evidence of the fractures even being there. I am now able to eat freely and pain free. I previously walked with a cane and now I am also pain free in my back, hip and throughout my body" said Julia, of Texas.
Feel free to reach out to us for prayer or send your praise report –
the best way to do that is through our form below!